Rodent Control in Ocean Springs
We Help to Remove Any Rodents & Prevent Future Infestations
Rodent Removal & Prevention Services
All too often, families in the Mississippi Gulf Coast fall victim to repeating rodent infestations. If you're concerned about falling into the cycle of rodent removal, reinfestation, and re-removal, it's time to call the team at Insecteco Pest Company for our thorough, future-focused rodent exclusion services. We search for and remedy potential entry points and work to remove any sign that rodents ever inhabited your home. Get a fresh slate with our help today!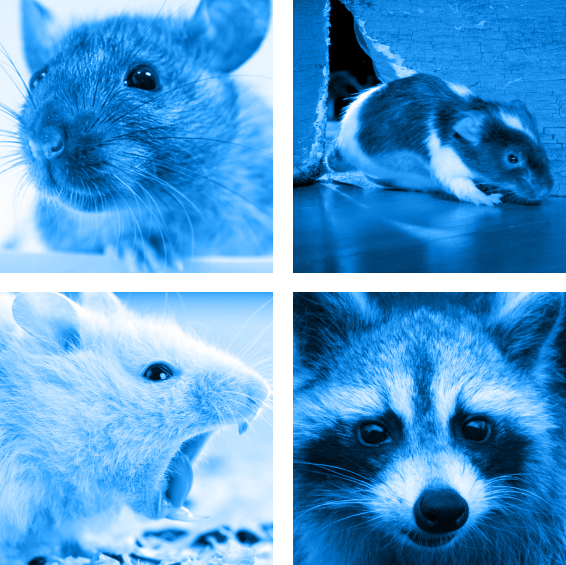 Why Choose Us for Rodent Control Services?
As a locally-owned company, we understand the Ocean Springs area better than the big-box providers

Our commitment to safe, effective rodent control will always put your family's needs first

Any droppings, rub marks, gnawing, and points of entry will be identified and remedied

We treat the route causes of how and why routes entered your home in the first place

By sealing and repairing holes and gaps, we restore your home to a rodent-proof state

Before any work begins, we meet with you to discuss the scope of potential rodent issues or risks and create a custom exclusion plan that you're comfortable with
Rodent Control Plans Must Always Include Exclusion
If you believe that your home may house a few extra uninvited guests, it can be easy to look for immediate solutions for removal. However, when those invaders come in the form of rodents, simply exterminating the current population will not provide long-term protection or peace-of-mind.
While it's great to feel immediate relief from rodents, you can never really be sure that they're actually gone until their points of entry and living conditions within your home are addressed.
This is especially true with DIY or home remedy solutions that provide no insight as to whether or not an infestation is eliminated or still quietly growing just out-of-sight.
Also, whether you seek out professional rodent extermination services or a DIY solution, the feeling of peace and a restored home will only ever last as long as your belief that the previous rodents are gone. After all, there are a host of other potential rodents ready to find entry into your home and cause an all-new infestation.
The Benefits of Rodent Exclusion
At Insecteco Pest Company, we believe that you should be able to find both immediate and long-lasting relief from rodents. That's why we're committed to ensuring that your home is futureproofed against infestations starting with a customized plan of attack and treatment following an initial inspection from one of our locally-trained technicians.
Once we have a plan for how to rid your home of rodents for good, we get to work removing the current infestation, repairing any damages and traces of their presence, and ensuring that your home is restored to a rodent-proof state by sealing gaps and points-of-entry.
What this provides you with is a truly peaceful feeling of rodent-free living without the constant worry that another infestation could be right around the corner.
Don't wait, call today to schedule your consultation with our team!